Clutter-Free Workspace
Elevate your workspace with Awnour's clear desk mats. Enhance productivity and protect your desk from scratches and spills. Shop now for a clutter-free workspace
View all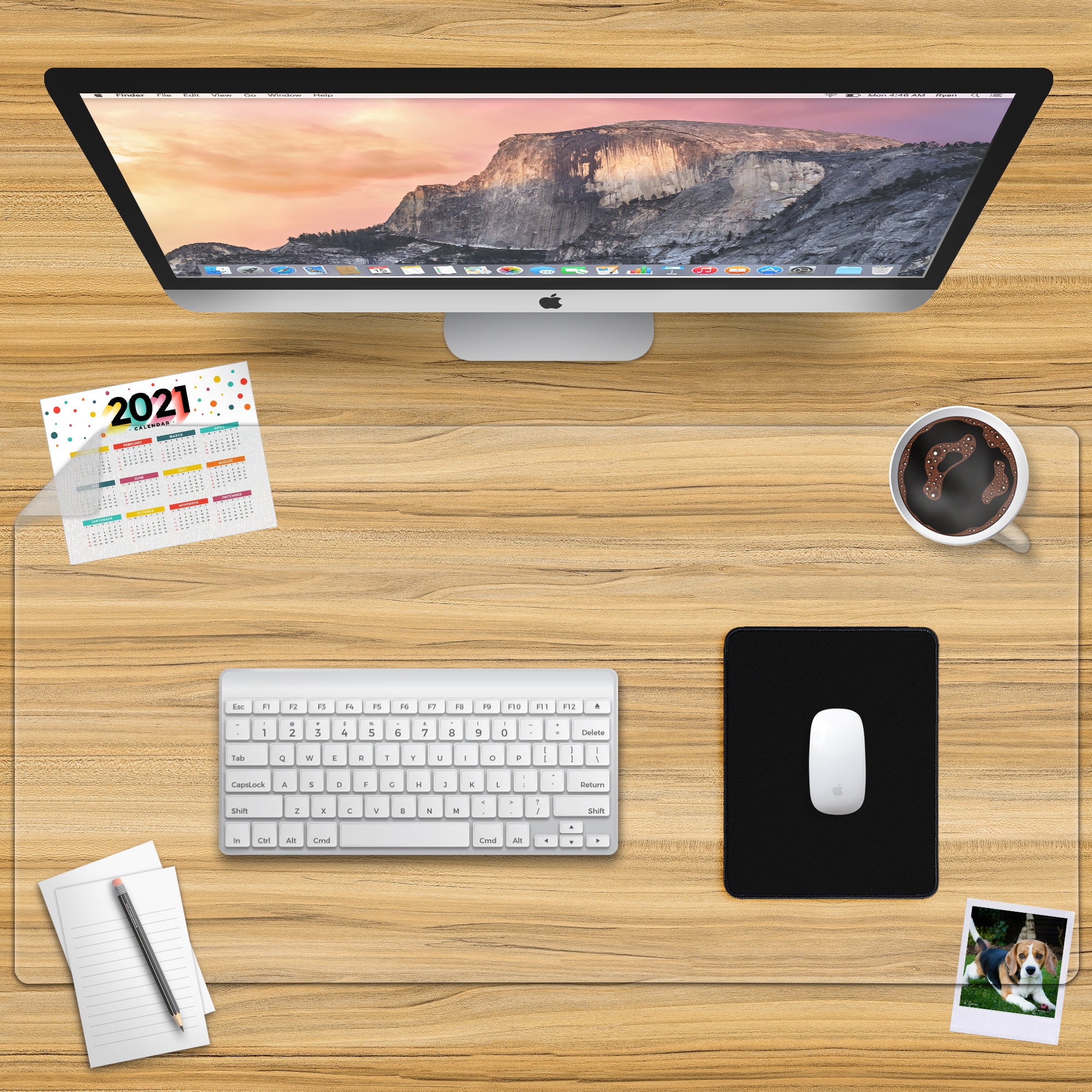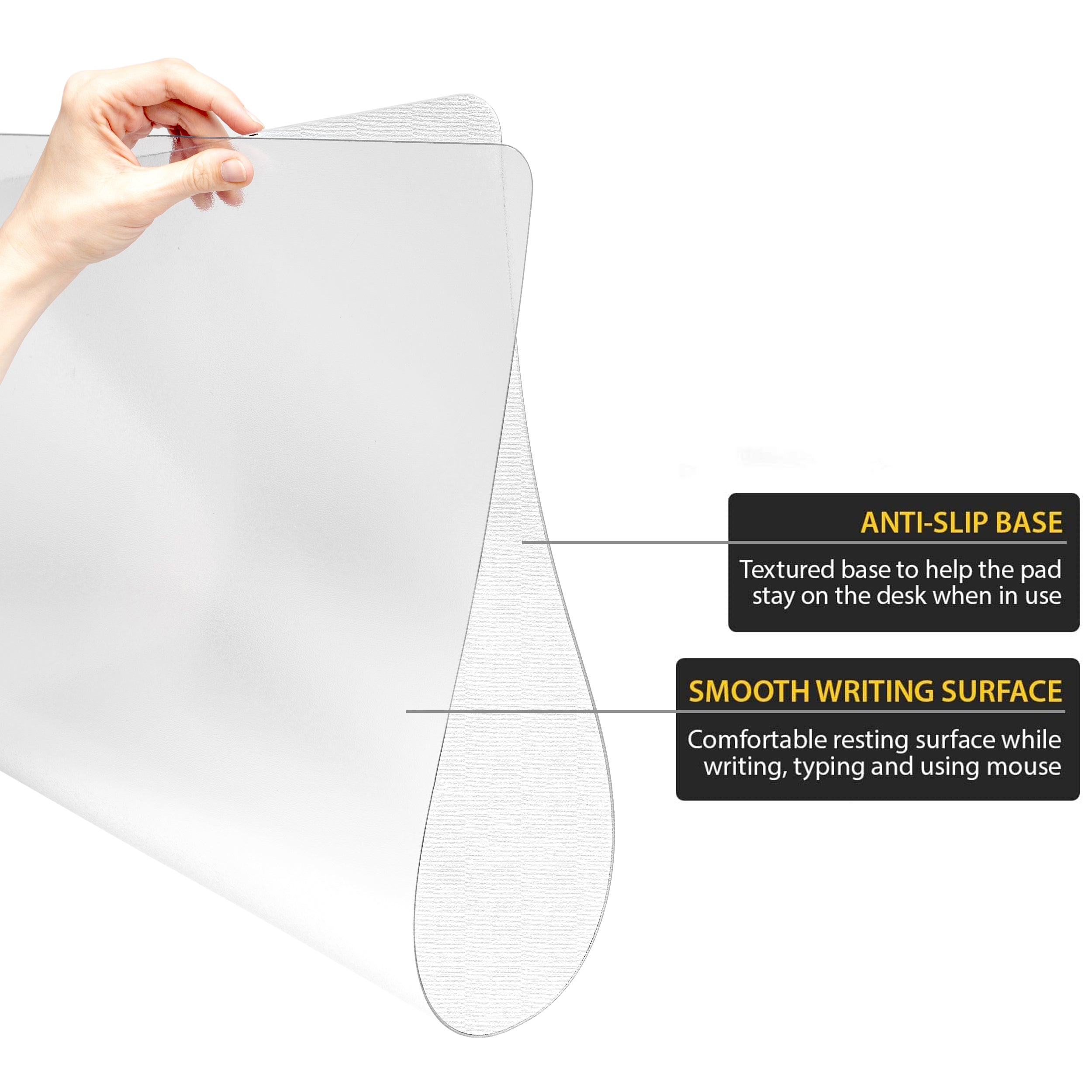 ---
Invest In Premium Quality: Our desk pad is made of durable PVC material, ensuring that your desk is protected from moisture, dirt, scratches, scuffs, and stains.
Enjoy A Smooth and Stable Surface: The textured/frosted design of our desk pad provides an anti-slip surface, so you can work comfortably and confidently. Plus, its transparency allows you to see and access items beneath it.
Protect Your Forearms and Elbows: The round edge design of our desk pad not only looks sleek and modern, but it also protects your forearms and elbows from cuts and injuries.
Versatility and Transparency: This desk pad can be used on a variety of surfaces, including your office desk, workstation, activity table, and dining table. Plus, its transparency allows you to see and access items beneath it.
Shop with Confidence: In the unlikely event that you encounter any issues with your new desk pad, we offer a replacement or full refund within 30 days of purchase.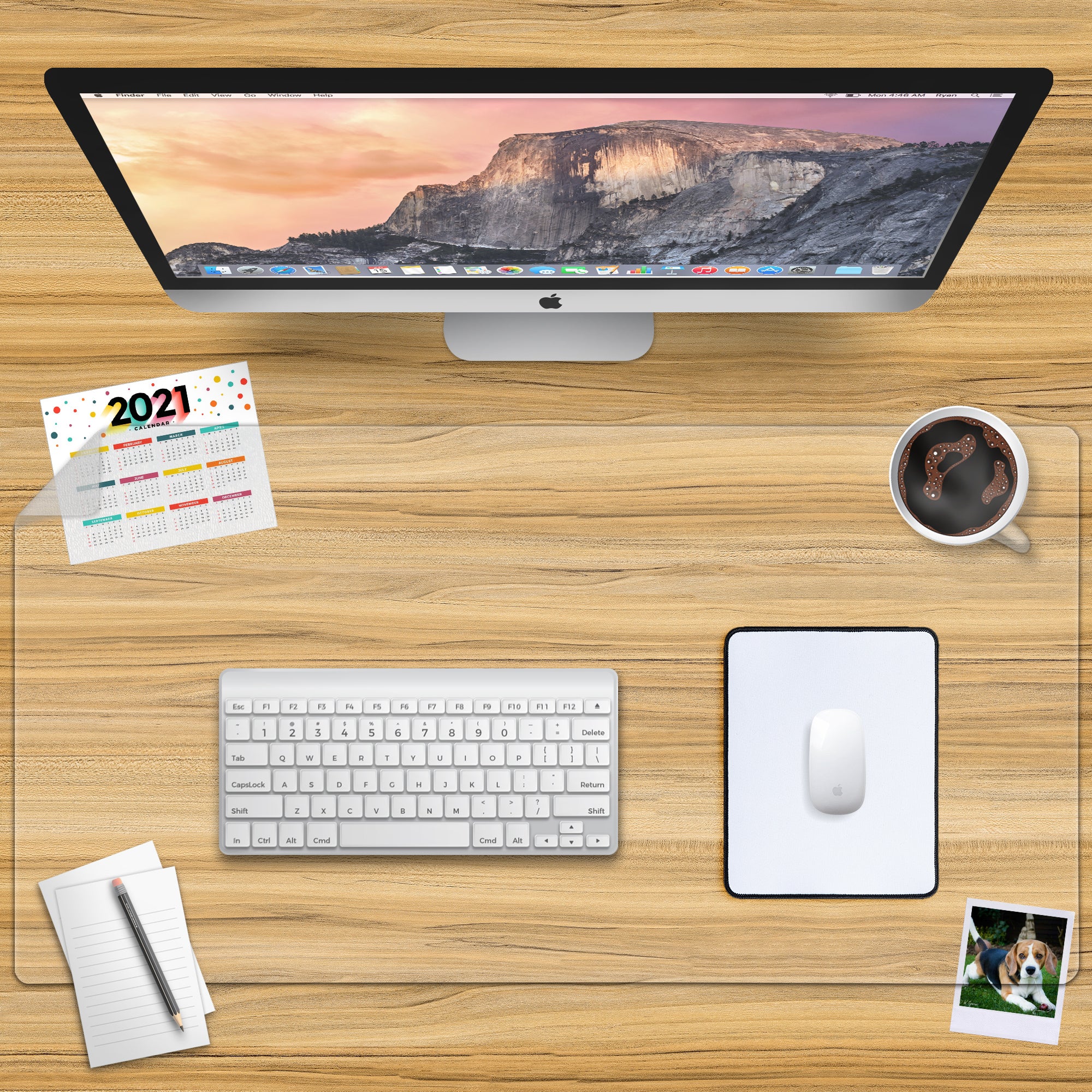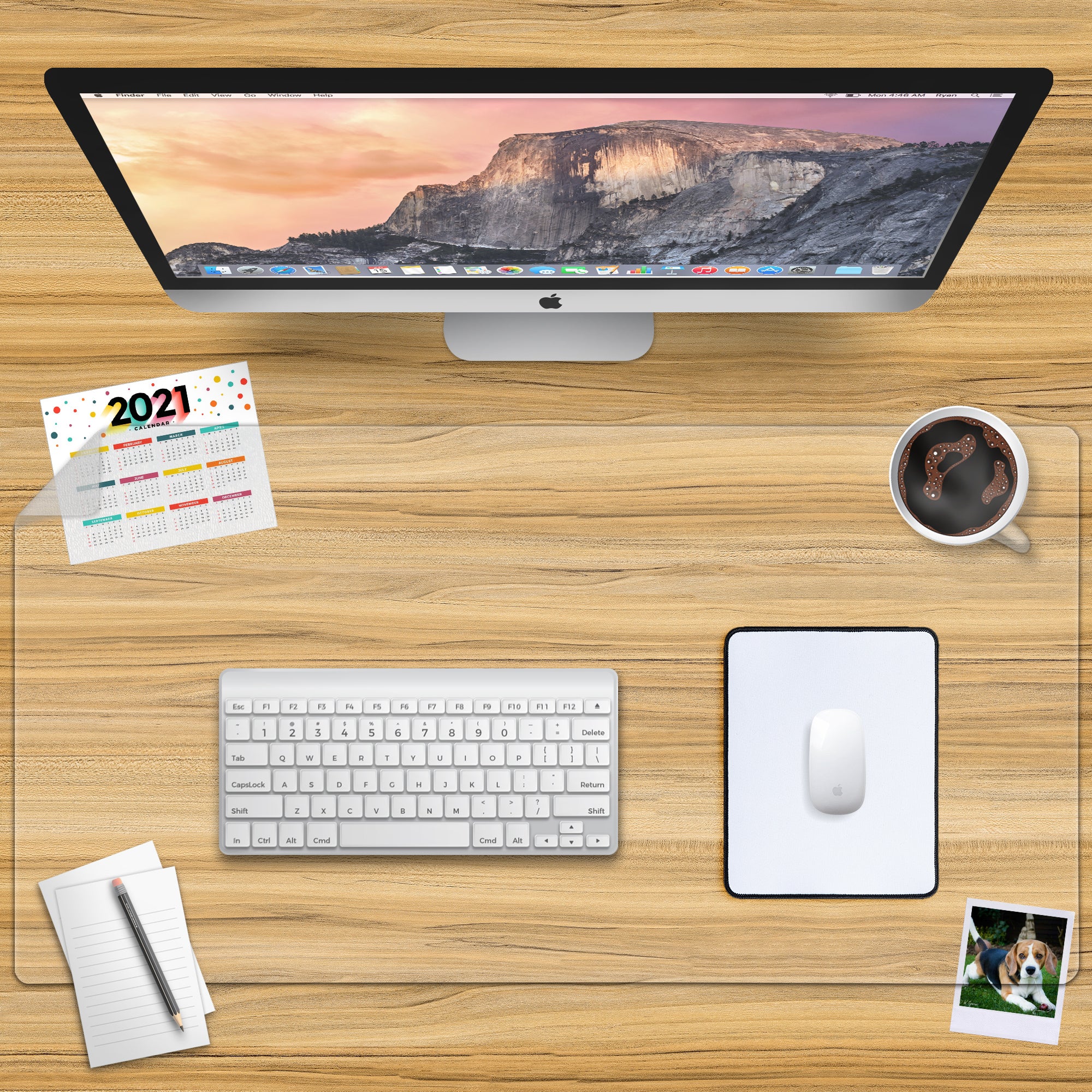 Feature name
Share useful information about your product features.
Transparency
Keep your family photos, calendars, and notes in clear sight with our transparent mat - no more distractions or interruptions from your desk clutter.
Free Mouse Pad
A bonus mouse pad is included in the package at no extra cost.
Before/after
Revamp your workspace with our desk solutions, transforming cluttered chaos into a productive paradise and unlock your creativity with a clear and organized mind.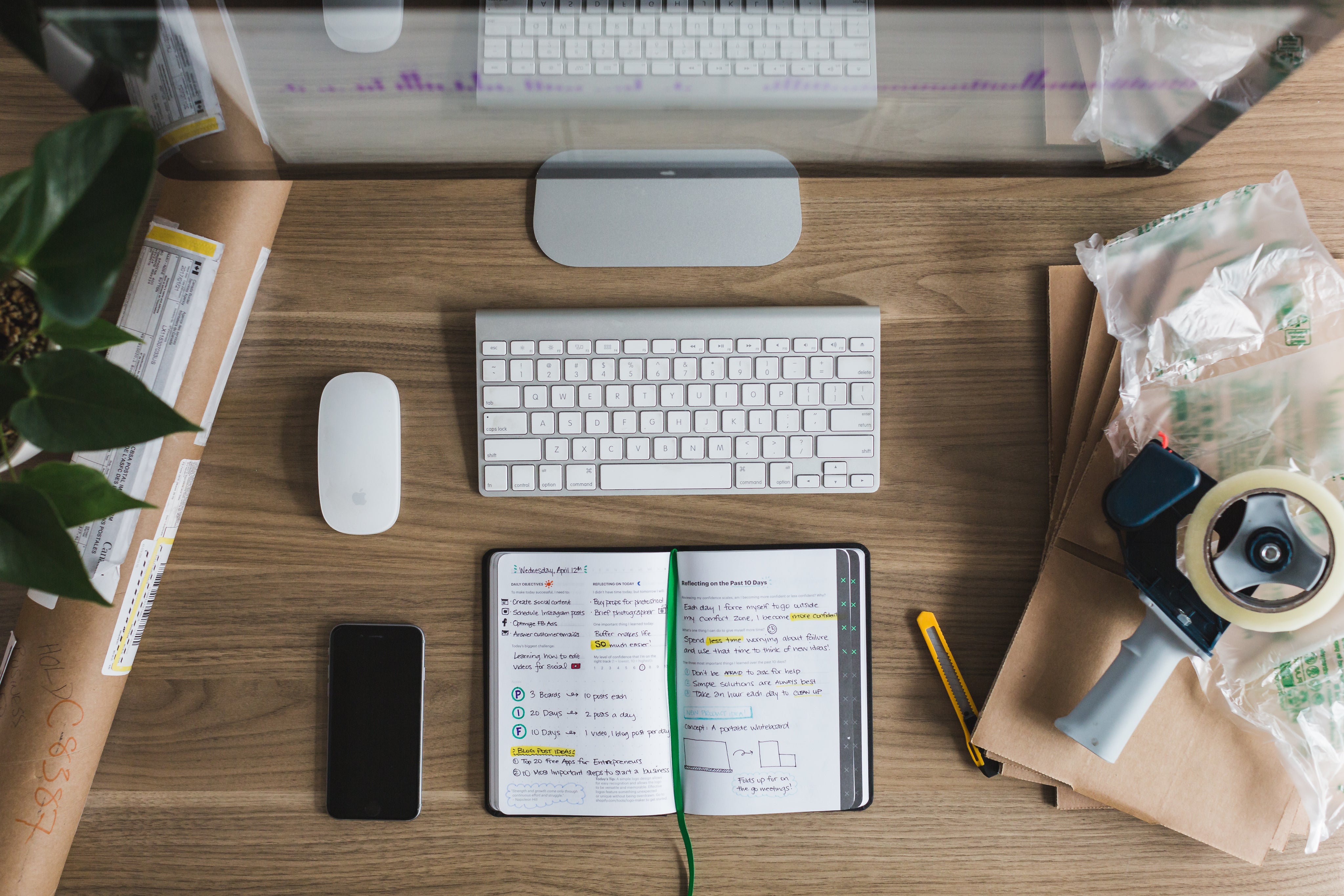 Before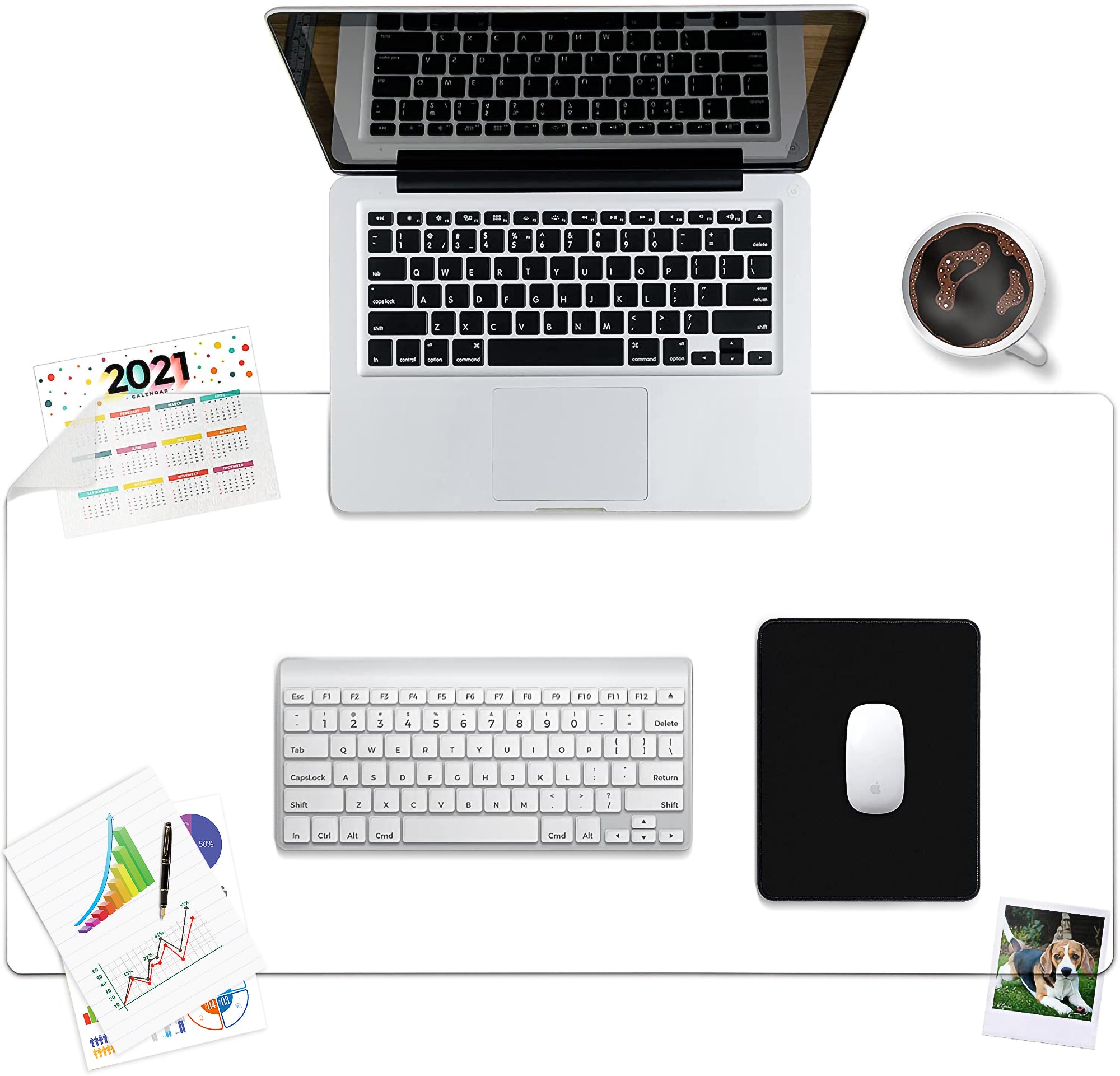 After
I need to have school menu(s) close at hand and easy to access. I do not like having loose papers on my desk so I found this clear desk mat and it is perfect. Highly recommend.
This is the second desk protector. I have purchassd thrugh Awnour, because I liked the first one so much.
I was so pleased with this product, that I reordered it for a different location.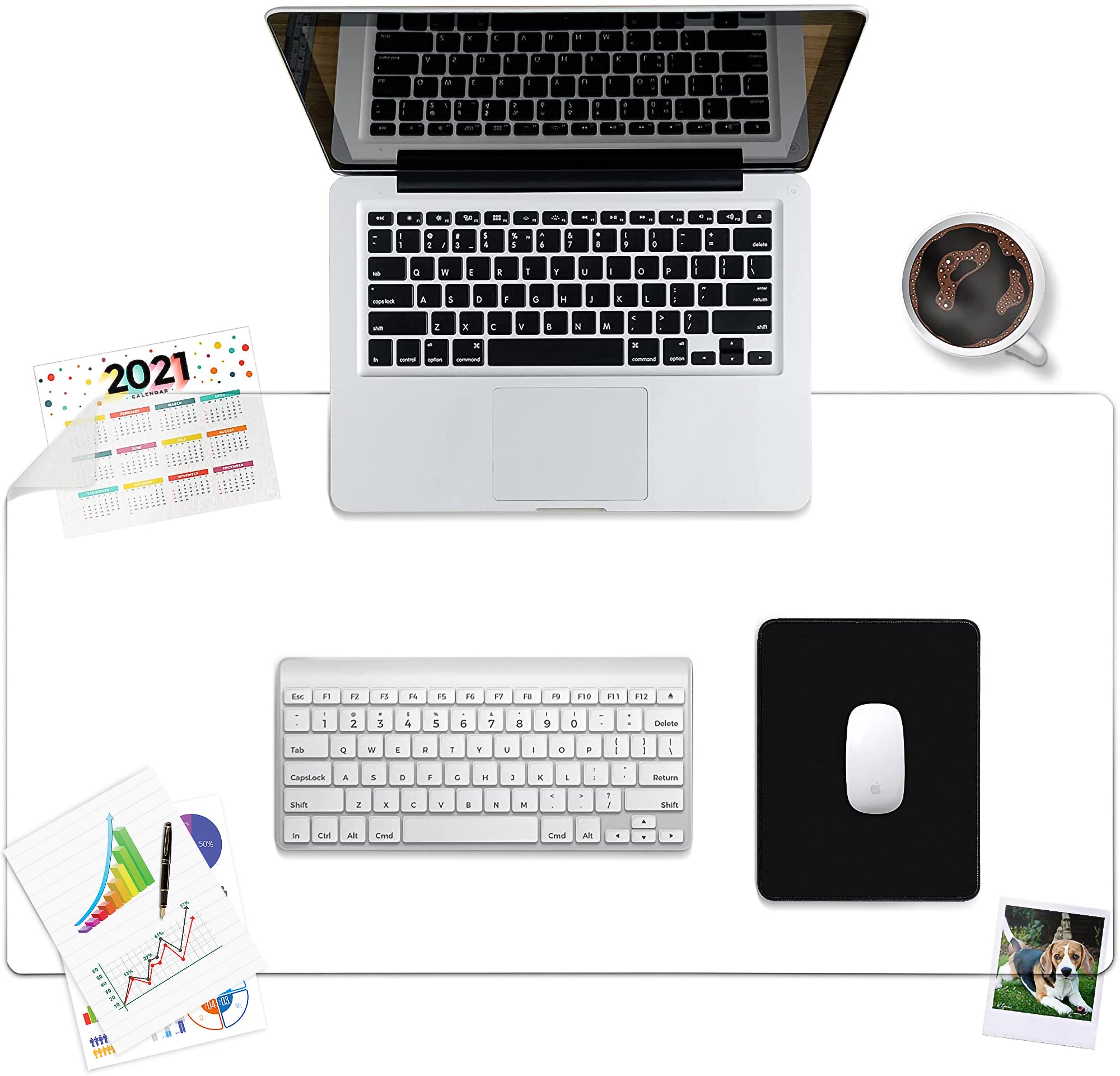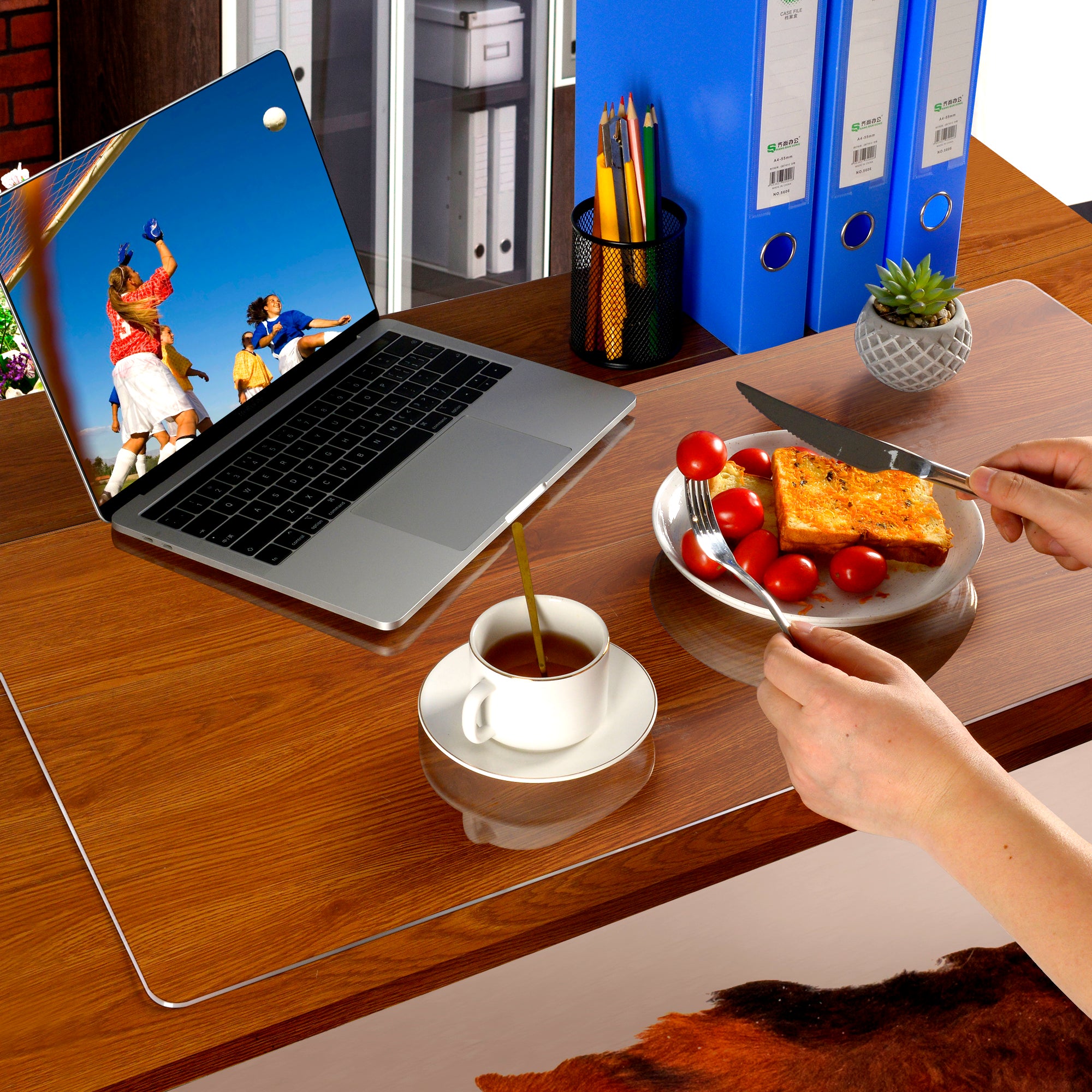 Versatile
Our desk mat is a versatile addition to any workspace or home. From writing to drawing to makeup table, it can be used on any surface to create a clean and organized workspace. Transform your desk, table, or countertop into a clutter-free zone with ease
Transparent
Our mat is completely transparent, providing an unobstructed view of your memories, calendars, and photos while keeping your workspace clutter-free. Protect your desk's surface with a sleek, modern design that enhances productivity and creativity.
Protection
Keep your workspace looking new with our desk pad. It protects against scratches, spills, and stains, while allowing you to showcase your desk's surface. The durable and easy-to-clean design ensures long-lasting protection and a clutter-free workspace.